---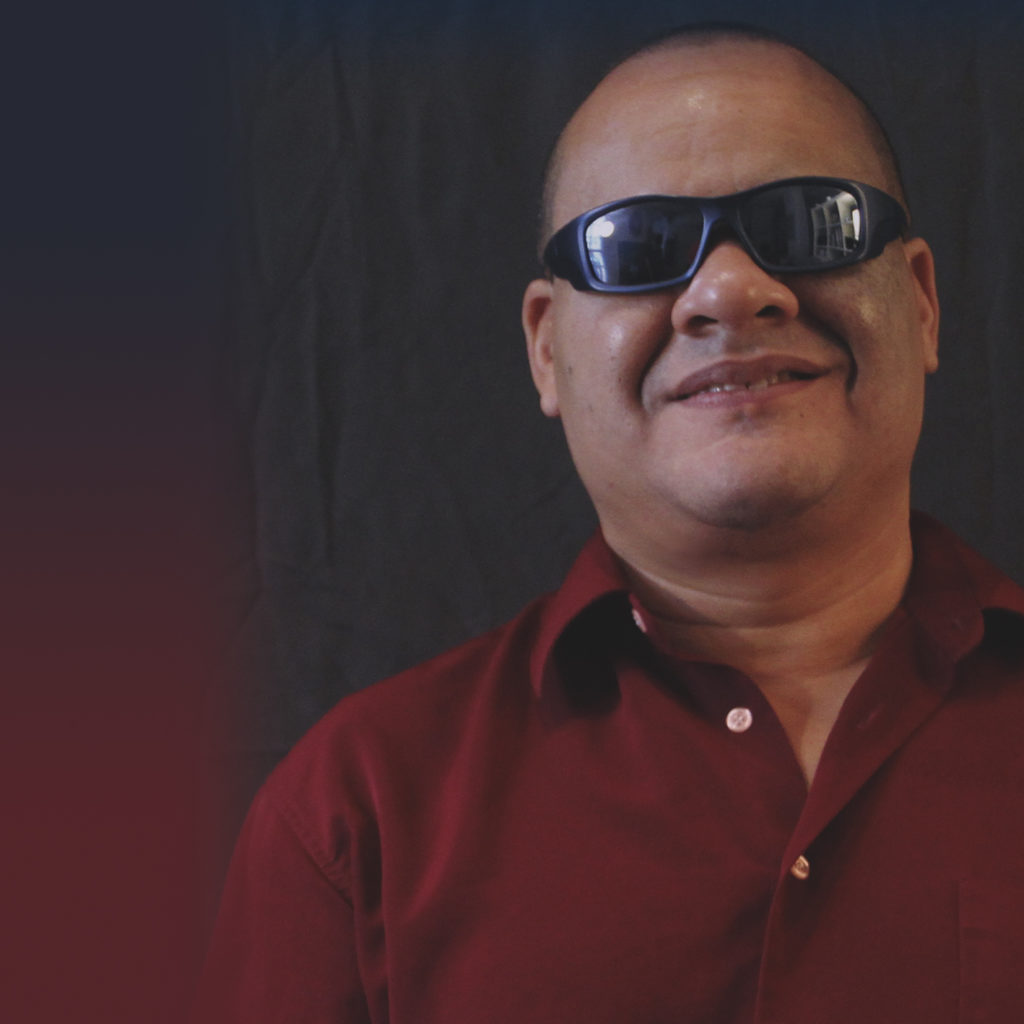 Brazilian singer, guitarist, composer and producer, based in Madrid, Spain.
Gladston Galliza is born in Ouro Preto, State of Minas Gerais, Brazil, on November 4, 1967. In Belo Horizonte he starts to play the guitar at the age of nine. His passion for music leads him to study at the Music Conservatory of the Federal University of Minas Gerais. The sounds of his homeland inspire his vocation, in particular musicians such as Toninho Horta, Milton Nascimento and Antônio Carlos Jobim.
In 1989 he moves to Rio de Janeiro, where he participates in several music contests including Bauru and Avaré (São Paulo), in which Lenine also plays and both are awarded prizes, Turmalina (Minas Gerais), Cordeiro (Rio de Janeiro) and Carajás (Pará), among others.
His experience as a studio musician prepares the way to his debut in 1994 together with the composer César Nascimento in his first album «Viver Você».
In the spring of 1998 he decides to leave Brazil in order to enrich his musical experience and chooses Madrid, Spain, as his new home.
Here Gladston consolidates himself as a composer and records his first solo album «Fascinio», 2004, a colorful fusion of Brazilian, Latin American and Spanish rhythms, in which Madrid-born poet Daniel Lesmes participates. His next album is «Idas e Idas», released in 2007. «Gladston Galliza, The Album», and «Madrid», 2007, are launched exclusively for the Japanese market in 2005 and 2007 respectively and Gladston tours Japan for the first time with the Uruguayan pianist Hugo Fattoruso and the Japanese percussionist Tomohiro Yahiro in 2008. This successful Japanese tour is followed by five more. «Alvorada» is then released in 2011, in collaboration with the Japanese pianist and composer Miyuki Onitake and is promoted with another tour in Japan of 30 concerts.
In Spain he releases «Íntimo», a minimalist album in 2010 and four years later «Tres Calles», with the participation of Uruguayan percussionist José San Martín.
His ninth album «Lados», 2015, and «A vontade e o Vento», 2018, an acoustic album with twelve new songs in collaboration with the poet Marcelo Sarkis, are both recorded in Belo Horizonte.
In 2020 Gladston releases in Madrid his first audiovisual project «5.2», a summary of his musical trajectory, with the outstanding collaboration of Spanish composers and singers Javier Ruibal, Carmen París and the Argentinian musician Sergio Menem.
His extensive trajectory includes collaborations with many artists, such as:
Singer and composer Rosalía Royo in the album «Paradoja»
Helios Ruiz's «Se Venden Alas?», produced and arranged by Gladston
Colombian artist Claudia Gómez's «Vivir Cantando», in which she sings Gladston's song «Luzes»
The songbook by the renown Brazilian lyricist Sergio Natureza «Um pouco de Mim»
Argentinian pianist and composer Carlos Aguirre's album «Orillania»
Gladston performs regularly with his band, works as a producer for other artists and organizes Brazilian music and Latin rhythm workshops.
---
INTERVIEW
Extracts from an interview where I speak abouy myself, my music and my projects (spanish):
Gladston Galliza Audio Interview
In Spanish2004
Part 1: My origins
(Gladston Galliza)
Part 2: Life and music
(Gladston Galliza)
Part 3: Madrid and the future
(Gladston Galliza)